Secure server
4incentive has invested significant resources hardware for its software platform , both in terms of their server in terms of webfarm where they are housed.

Here are the main reference data web farm:
Server Farm Salt and square meters, 800 square meters - Power: 300kW - UPS Capacity : > 30m Connectivity: 8GBs Redundant cloud 14Gbs for redundant Internet connectivity at high quality through direct connection to the backbone fiber optic connection to the Wind MIX (Milan Internet eXchange ) (1 hop ) - Uptime : 99.8 %;

Hardware configuration:
The general configuration includes three IBM X3550M3 servers with VMware vSphere 5.1 connected to a ' single shared storage unit whereby both servers can "see" and run any virtual machine on it and therefore present to take charge of the virtual systems if the other host is down for maintenance or failure . The three hosts are configured as follows: - Processor Xeon 6C - Dual Redundant power supply - 36 GB Ram - 4 Gigabit network interfaces - 2 SAS interfaces - VMware vSphere 5.1
The IBM DS3512 storage is shared with a number of hard drives in Raid 5 or RAID6 with a hot spare disks for the prompt and automatic replacement of any fault , and the same is equipped with two power supplies are able to meet , everyone , to all the functions and two processors Raid that in case of failure automatically take care of the business of the stationary component.
The DS 3512 is wired to the servers in a redundant manner to avoid any cross- and single point of possible failure . To ensure adequate disk space (APPROXIMATELY 1.5 TB usable capacity) we have configured the storage with : N°. 6 HDD 450GB 15K Hot Swap addition is performed a daily backup on a NAS external 4TB .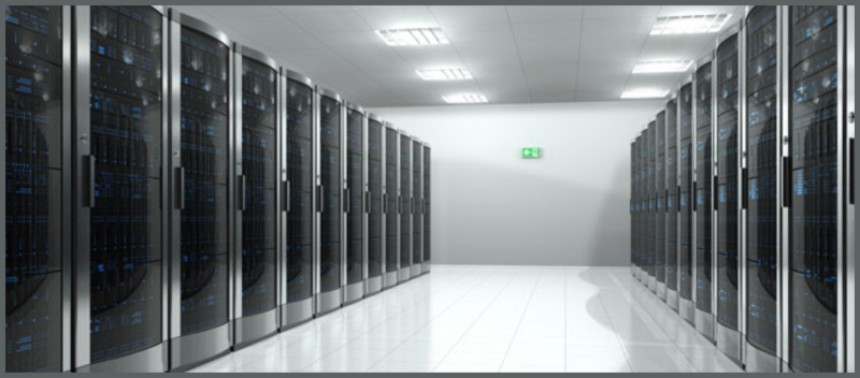 SERVER_SICURO-C: Layout non gestito =|